Swimming pool safety
16 March 2020
Health and safety at swimming pools – how to meet your responsibilities.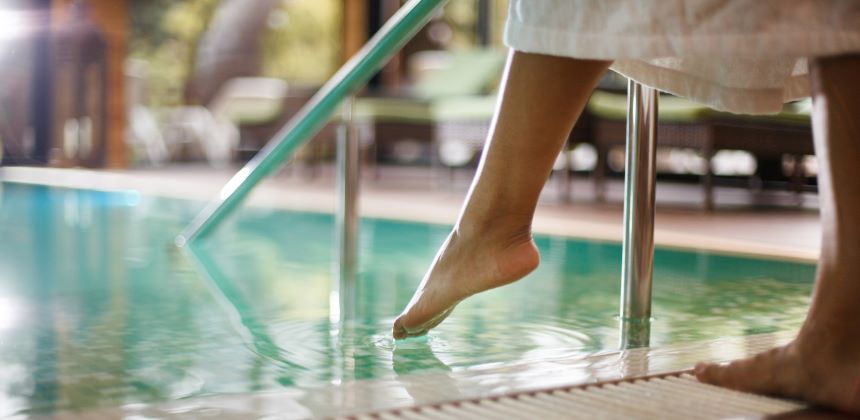 Swimming pools provide are a major recreational amenity and health benefit for many. They are generally safe places considering the number of people who use them every year. However, they can present a number of specific health and safety hazards.
Health and safety law and swimming pools
Most pool operators will have specific responsibilities under health and safety law.  This includes general duties set out in the Health and Safety at Work etc. Act and the Management of Health and Safety at Work Regulations. 
You may need to:
complete a risk assessment if you are an employer to identify the precautions you need to take
make periodic checks that your arrangements remain adequate
document your arrangements and responsibilities for managing pool safety, perhaps as part of your health and safety policy
keep records of what you have done.
Swimming pools, key health and safety considerations
Key considerations for employers and others include the following:
using risk assessments (if required) to identify precautions for the safe operation of the pool
developing Pool Safe Operating Procedures (PSOPs) 
implementing and maintaining the precautions identified as being necessary
providing training and information for staff involved in the operation of the pool about the precautions to be taken 
making sure that where a pool is hired by other organisations that they understand their safety obligations under the PSOP, this being set out in writing
implementing adequate arrangements in relation to safeguarding; access for disabled people; water quality and hygiene; and fire safety.
Pool Safety Operating Procedures (PSOPs)
Pool Safe Operating Procedures (PSOPs) are usually based on information gathered from completed risk assessments.  They include the Normal Operating Plan (NOP) and the Emergency Action Plan (EAP) for the pool, changing facilities and associated plant and equipment.
The NOP sets out the way a pool operates on a daily basis, including details of the layout, equipment, manner of use, user group characteristics etc.  The EAP gives specific instructions on the action to be taken, by all staff, if there is an emergency.
Want to know more?
For more information about swimming pool safety, download our 
swimming pool safety guide
. Other useful health and safety information is available in our risk management hub.