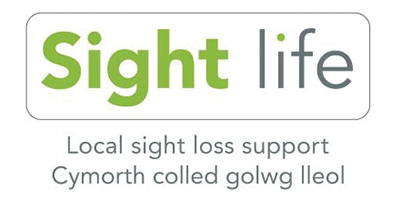 Sight life Wales
Wales
Registered Charity Number: 214131
Project Name
Beautifully Blind: Makeup application tutorials
About the Charity
Sight Life provides a wide range of local services so that people with a vision impairment across South Wales can enjoy independent, active and fulfilled lives.
How the £10,000 grant will help
This incredible donation will enable us to develop and deliver our Beautifully Blind project, which teaches women with a vision impairment how to apply make-up independently. Each tutorial covers a different part of the face and we will teach our learners how to use the best technique for them over a 12-week period. This course is a first of its kind and challenges society's perceptions of vision impairment.
As well as learning a new skill, we want to instil women with the confidence to apply make-up again or in some instances for the very first time and promote their independence in a safe learning space. Our hope is that these women go on and become champions and mentors for future learners.
The funding will be used to identify women, develop/deliver the tutorials and support people to access the training whether that be remotely or face to face. It will also enable us to produce an accessible handbook for all completed learners and a step-by-step audio and video guide. We aim to deliver three courses, reaching over 30 women, with our future goal to offer it to all women with a vision impairment regardless of where they live in Wales.
When I was first embarked on the idea of piloting a how to apply make-up with sight loss course there was a lot of doubt that this was even achievable. Comments like "why would blind people want to wear make-up, they can't see it" and told "that's impossible". Week by week of the pilot I saw the confidence of these women rising with comments like "I've got my sparkle back" and "this is life changing" and witnessed first-hand the power of peer-to-peer support in sharing this experience. I am so passionate about the Beautifully Blind project and this donation is just the start of the dream to empower and equip all women with a vision impairment with the skills and confidence to feel good about themselves.